"Helping Buyers Achieves Their Dreams and Sellers Realize Their Goals." That is Greg Doherty's business motto, and the key to his success. A real estate professional since 2005, Greg is a Licensed Realtor in Washington, DC, Maryland and Virginia. He specializes in sales in Old Town, Alexandria and Down the Parkway, as well as Washington, DC in Georgetown and Capitol Hill. 
 Greg is great at helping sellers maximize ROI on their house by suggesting upgrades, painting and staging, along with implementing innovative marketing. He helps buyers identify what it is they really want and need in a home, and once they've found 'the one,' present an offer that will win in a competitive environment. He is an expert at listening to people and navigating them through the real estate process, providing top-notch service and results, with many glowing testimonials to prove it. Read more....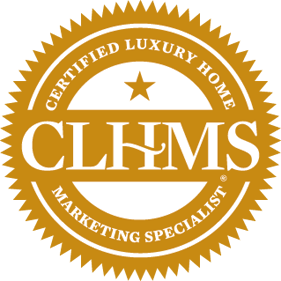 Get a positive, helpful partner for buying or selling a home:
Trusted resource for answers about the process
Innovative marketing strategies
Expertise about neighborhood features
Ability to target home searches
Strong negotiation skills
Support through the closing and beyond
I have had the fortunate experience of working with Greg Doherty, and he is a pleasure to work with. Definitely a great real estate agent!
  -Alexandra Kamm, Client
We bought a house in the Mason Hill neighborhood that was listed by Greg. Greg went above and beyond to answer our questions, including a personal demonstration of how to flush the pool filter. Closing was very smooth and our buy-side realtors had a good rapport with him. Couldn't have asked for more.
  -Sam Logan, Client
Greg did a super job helping my far-flung siblings and me sell our mother's house in Alexandria. From start to finish, he helped us along the way, beginning with recommending an efficient estate sale company, painters, repairmen and stagers. The house sold very quickly, and the transaction went seamlessly. Because we are not all on the East Coast, Greg was available to …
  -Bubsy, Client
Mr. Doherty is awesome. He has made this process so easy for me. He helped me find my home and I wouldn't have found it without his help and guidance. Make sure you have him as your Realtor.
  -Stephanie Hogan, Client
Greg assisted with the sale of our condo in Dupont Circle and was extraordinarily helpful, informed, and professional every step of the way. His knowledge of this dynamic market, style of communication, responsiveness, and deep experience of the process were exceptional. Greg truly understands the "art and science" of the world of real estate. I highly recommend him …
  -Constance Cramer, Client
WASHINGTON, DC
beds
baths
WASHINGTON, DC
beds
baths
ALEXANDRIA, VA
beds
baths
FALLS CHURCH, VA
beds
baths
Listing courtesy of Coldwell Banker Realty