"Helping Buyers Achieves Their Dreams and Sellers Realize Their Goals." That is Greg Doherty's business motto, and the key to his success. A real estate professional since 2005, Greg is a Licensed Realtor in Washington, DC, Maryland and Virginia. He specializes in sales in Old Town, Alexandria and Down the Parkway, as well as Washington, DC in Georgetown and Capitol Hill. 
 Greg is great at helping sellers maximize ROI on their house by suggesting upgrades, painting and staging, along with implementing innovative marketing. He helps buyers identify what it is they really want and need in a home, and once they've found 'the one,' present an offer that will win in a competitive environment. He is an expert at listening to people and navigating them through the real estate process, providing top-notch service and results, with many glowing testimonials to prove it. Read more....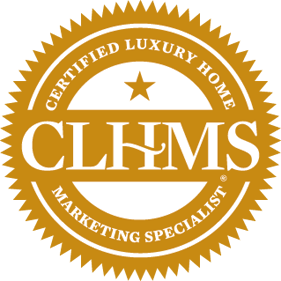 Get a positive, helpful partner for buying or selling a home:
Trusted resource for answers about the process
Innovative marketing strategies
Expertise about neighborhood features
Ability to target home searches
Strong negotiation skills
Support through the closing and beyond
"We Followed Greg's recommendations and put our house on the market. Greg held an open house for realtors and one for the public the following Sunday. Within a week, we had three offers above our asking price! Greg reviewed each offer with us and pointed out the strengths and weaknesses in each. We chose one offer and closed on the sale within a month. Everything went …
  -Dan & Susan, Client
Mr. Doherty is awesome. He has made this process so easy for me. He helped me find my home and I wouldn't have found it without his help and guidance. Make sure you have him as your Realtor.
  -Stephanie Hogan, Client
Greg got us a great Del Ray home as well as sold our prior home here. The market is extremely challenging and we were particular about what we wanted for our growing family. Greg showed us numerous homes and gave excellent advice on whether certain homes would be a fit for us. Of all the homes that we looked at, he helped us buy the best home for us, which took …
  -Joe King, Client
I cannot praise Greg Doherty enough for his work with me and my siblings to sell our beloved parents' home. Since the first meeting, Greg demonstrated patience and attentiveness as we navigated the difficult process of transitioning our elders into assisted living while preparing the house for market. Indeed, I was surprised that our parents agreed to list their home …
  -Dr Lynn Roberts, Client
Greg handled the sale of our parent's home in Alexandria Virginia. This was very challenging because the home was in need of updating and we are out of town and have very demanding jobs. Greg recommended upgrading that we believe was a major selling point - he also followed the workers and dealt with the stagers. We believe that Greg's invaluable advice helped the sale of …
  -user0519112, Client
STEPHENS CITY, VA
beds
baths
WASHINGTON, DC
beds
baths
FALLS CHURCH, VA
beds
baths
Listing courtesy of Coldwell Banker Realty